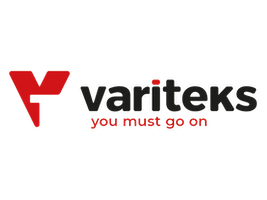 STANDARD KORSTEX Medical and Hygienic Products, that was founded by Nimet Öztürkatalay in 1958, and VARİTEKS Ortopedi Sanayi A.Ş that joined the group in 1985, has become Turkey's leading company in its field without compromising the quality and constantly developing structure since the first day.
The most significant factor underlying our success is our principle of producing quality at affordable prices and following the process from production up to the final point of consumption. This uncompromising policy of us and our experience has enabled us in breaking new ground regarding the products we produce. Our story, which started with a small workshop in 1958, today continues with our modern possibilities, expert staff and up-to-date corporate structure in our factory exceeding 16.000 m2.
VARİTEKS, which is proud of being the leading company of Turkey in its field and becoming a sought-after brand with its name in more than 70 countries, has always made effort to offer the most accurate solution in the field of medical and orthopedic products and will go on its way in the future with the same principle.