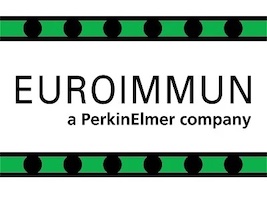 EUROIMMUN is one of the leading manufacturers of medical laboratory diagnostics worldwide.
EUROIMMUN stands for innovation, development, production of test systems to support the diagnosis of diseases, as well as software and automation solutions for the performance and evaluation of these tests. EUROIMMUN set apart flexible systems, reliability and traceability , efficient pipetting without carryover, simplification of work processes , and variable instrument.
With its different solutions, EUROIMMUN offers a flexible solution for fully automated processing of immunofluorescence tests for medium and high sample volumes.
The device performs identification, dilution and transfer of samples, as well as all washing and incubation steps.