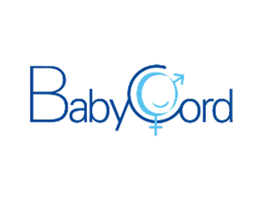 BabyCord is committed to providing you and your family the unique medical opportunity to save your child's stem cells that can potentially be used to treat life-threatening diseases. BabyCord is the first storage facility to provide stem cell and tissue cryopreservation services in Jordan. Our mission is to enhance opportunities of innovative medical applications and treatments in our region using stem cells isolated from cord blood and tissue. Through the transfer of the European and American technology our facility is equipped with the state-of-the-art technologies to ensure the latest methods for processing and storing your child's stem cells.
As science continues to make advances in research, constantly adding to the list of acute and chronic diseases that can be successfully treated with stem cells, BabyCord ensures that those strides in treatment are readily available for you and your family if ever needed.
Collection
To assure the optimal quantity of cord blood is collected, we have nurses available 24-hours a day that assists your physician with the collection process during delivery. Our nurses have several years of blood and tissue collection experience.
Transportation
After each blood collection the blood bag and tubes are carefully and securely packaged in specialized padded boxes. Our dedicated transportation team is immediately notified top pick up the box where it is transported to our facility for processing.
Processing
Each blood sample is carefully handled by a dedicated lab technician with all procedures guided by a comprehensive set of standard operating procedure. The time from blood collection to processing is less than 1 hour to optimize the number of viable stem cell recovered.
Cryopreservation
Using the latest freezing methodology independently validated by our quality assurance team we aim to minimize cell damage related to cryopreservation. Stored samples are monitored around the clock by our experienced on-ground security and remote surveillance team.