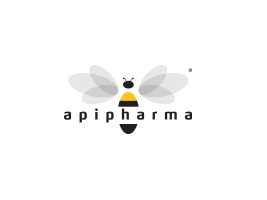 The company Apipharma Ltd. has grown from the old, regionally traditional, craft industry enterprise of beekeeping and mead and gingerbread making under the name of Apimarket. In 1996 it became a pharmaceutical commercial company. Since that year the company has been focused on the production of dietary supplements and special purpose cosmetics, natural pharmaceutical products…
The company's tradition dates back to 1974 when its products were exhibited for the first time and gained recognition for that. The early beginnings of work are presumably older, but they are not mentioned due to the lack of written documents.
Manufacturing facilities are located in Našice. New manufacturing facility was built due to the needs to enhance production capacities in compliance with the most recent requests of good production practice in this pharmaceutical field.
During the last 39 years the company has boldly maintained cooperation with the nature and produced numerous dietetic, food and cosmetic products based on natural raw materials. Honey, propolis, and healing herbs are recognizable compounds which brought market success at home and abroad to both the products and company.
All raw materials used in the manufacturing technology of our products come from the preserved natural environment. Production methods are mechanical or of the Galenic pharmacy type, by which chemical treatment is avoided. In this way the original nature of raw substances is preserved to the maximum extent, by which each and every of our product is recognizable.
The company assortment comprises over 40 various products, divided according the administration way into the following groups: drops, syrups, capsules, pastilles, honey mixtures, sprays, ointments, and other pharmaceutical forms. Considerable resources are nowadays invested in the development of new and in the improvement of the existing products which makes the company a reliable partner in nature-aided health promotion.
Highly and professionally educated employees play an important role in the development of the company who continue to permanently educate and improve themselves in order to broaden the knowledge base and improve expert skills.
Apipharma products have been exhibited and awarded many times at numerous trade events in Croatia and other European countries.